What's the purpose behind the virtual USB port on the G80 Dev board schematic? It has a hardware DB9 serial port, USB host, and USB debug port already. I looked up the part # for the virtual serial port and those chips aren't cheap. But I can't figure out what the "need" was that drove the addition of it?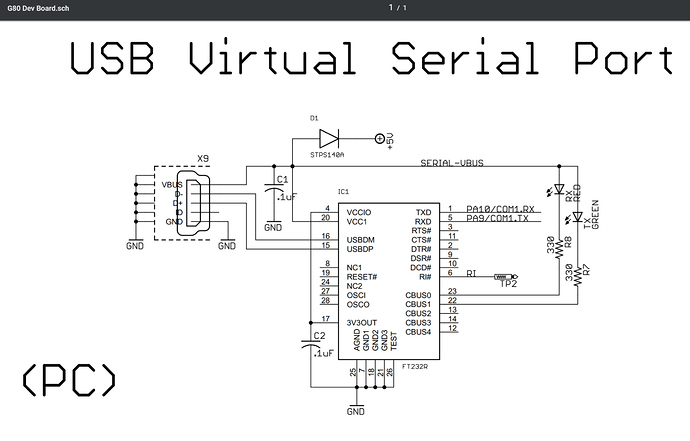 That's FT233R chip isn't cheap, even in larger quantities that's a $3+ part, was it to get a small footprint USB header for a Serial line or for some other purpose?
I don't have a G80 dev board and don't understand the purpose behind that port is all. Was referencing that schematic during a "sanity check" of my first G80 based circuit design and noticed it. Was like. "Hmm. What's with that?"
I tried searching the forums but when you search for either USB or Serial finding an answer is like looking for a needle in a stack of needles.