Hi,
I've integrated an SC13048Q-A into a development board of my own. When I connect via USB, device manager originally showed STM32 Bootloader (with driver not found error).
I then installed the STM32 driver from STMicroelectronics directly, and reconnected via USB. Now device manager shows STM32 Bootloader under USB device list, but when I open TinyCLR I am still unable to see any devices listed in the dropdown menu.
I tried resetting and holding down LDR prior to opening TinyCLR with the same result.
Is there something else I should be doing to find the device for initial setup?
Also, here is my schematic in case it helps.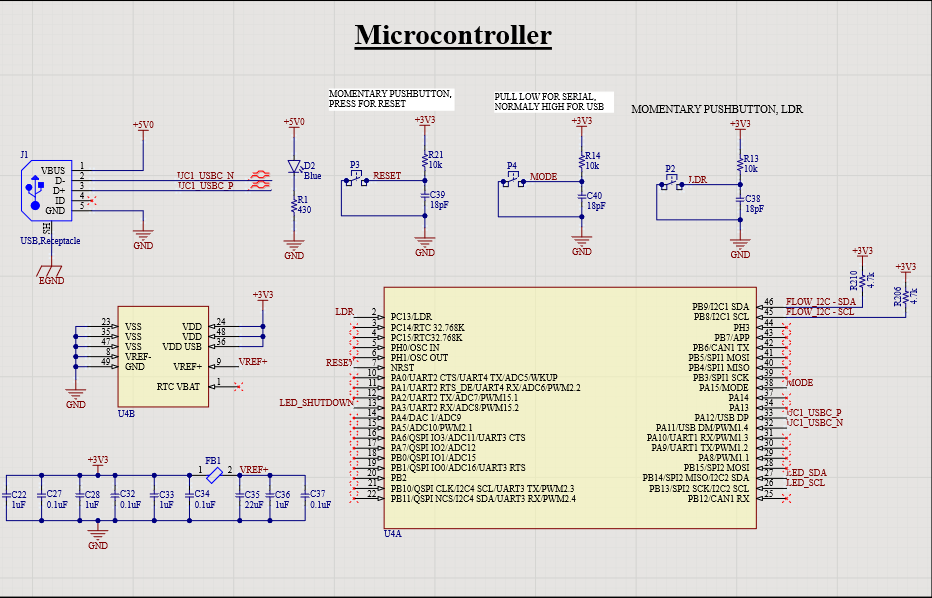 Thanks,
Jason