I recently received a BrainPad as a prize for a competition, but I cannot get MS Visual Studio to accept the TinyCLR BrainPad Program that I downloaded from the GHI Website. I've tried using versions 0.1.0 - 0.6.0, but with little luck. I'm fairly new to MS Visual Studio and programming in Visual Basic/CS, so I don't know a lot about debugging and error log reading.
Here is a photo of the MS Visual Studio after making a new TinyCLR BrainPad CS Application -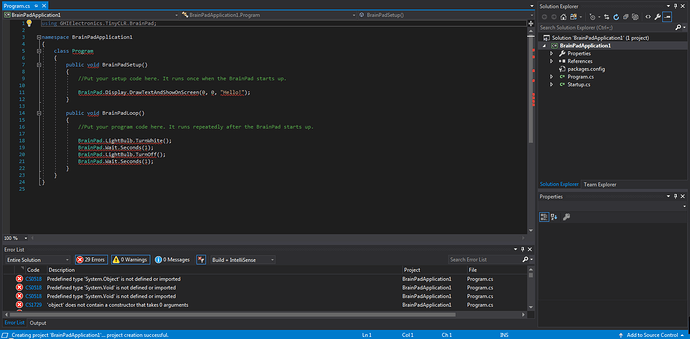 I'm sure its a simple problem, but again, I'm very new to Visual Basic and CS, so bear with me.