So my usual goto finish for PCB's (particularly for 4 layers) is ENIG which is electroless nickel plating with a thin layer of gold. This finish is very flat and looks bling especially with a matte black solder mask which would make Gucci smile.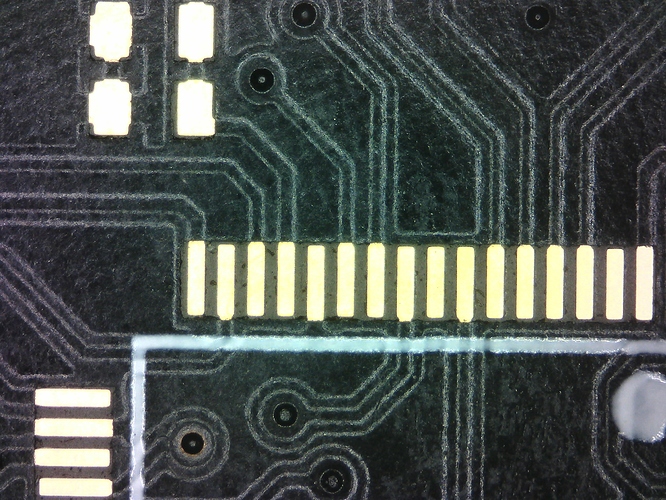 Now the collective Google wisdom is that when you are using smaller than say 0.8mm pitched parts ENIG is a must over HASL (which is hot air solder leveling) which is as bumpy as the arse end of the moon in comparaison. I use a lot of 0.5mm pitched parts including STM32 micros etc hence the use of ENIG.
The only downside of ENIG is the cost - JLCPCB charges $16 for ENIG on small runs which is not overly expensive but when you are doing a $2 double layer test board (you get 5) an extra $16 is huge.
So time for some penny pinching and test out how smart the internet is about ENIG vs HASL.
I have designed and received a few new Gadgeteer modules and mainboards to test a few theories out and to slip these R & D marvels past the CFO's inspection i ordered all of them with HASL to see how they fair.
This display adapter uses a 0.4mm pitched socket which is pretty tiny and the Google collective says you cant use HASL and must go with ENIG. Here is said 0.4mm pitch part in HASL from JLCPCB - looks ok to me, not as bling as gold but since there are no exposed pads after soldering its a moot point - for reference those via's are 0.3mm holes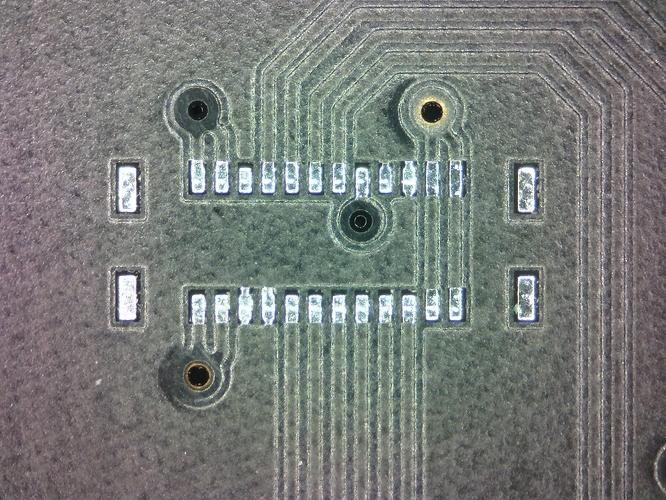 So the real question is what happens when we try to solder the socket?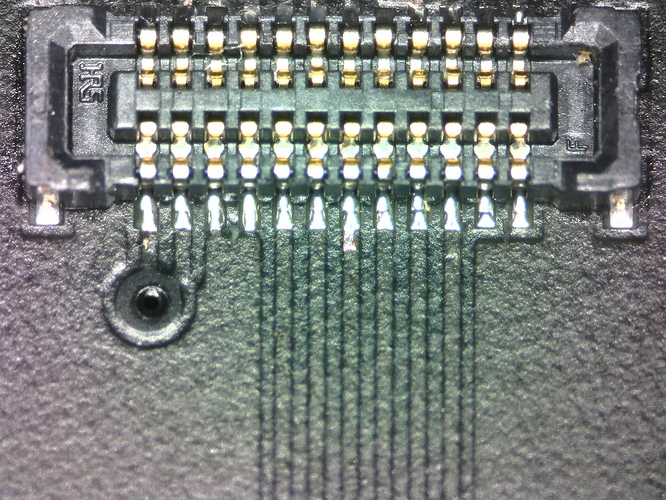 I am now struggling to think why I need ENIG at all and will just save my $16 per order for further frivolous spending

PS - just to blow my own trumpet the above socket was soldered by hand without using a stencil