it already was, i have not changed anything,it started with your change last days
refresh does not solve the issue, log in with a new browser same behavior
here it is in light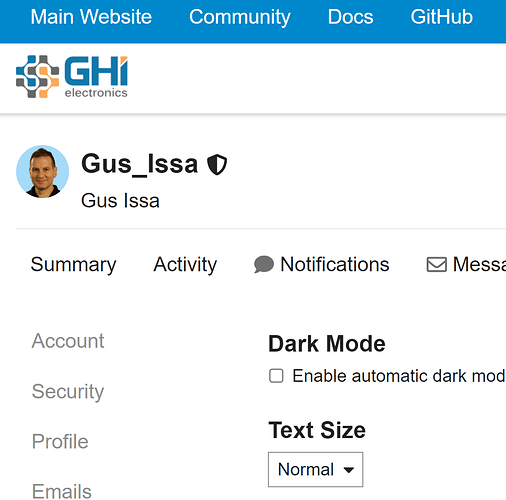 and in dark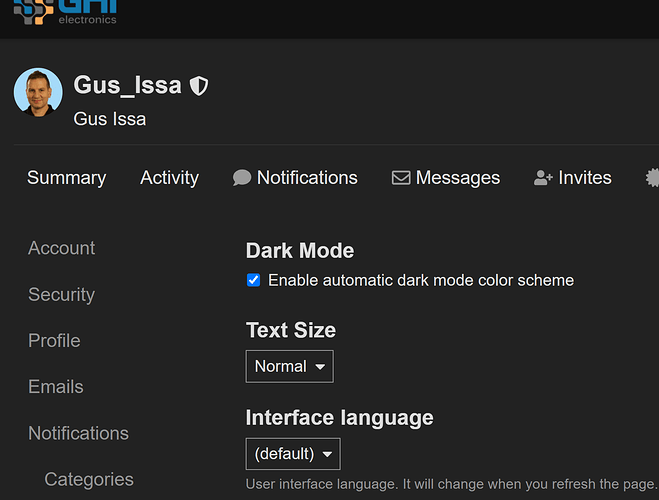 and I did not need to refresh. I simply checked the dark mode box and then clicked save settings.
Did you click save settings?
i did not change anything
enable automatic dark already was enabled (i assume since i created my profile)
of course before i wrote that topic i unchecked it and checked it again
ok uncheck, save settings, now check and save again
anyone else is having same problem?
and i also have this problem with firefox and i never used firefox before with this forum
yes me too
even checked dark now its remain white
you are my hero
i have my dark mode back

Yes. Become Dark; change settings. back to light. and a few days later, it was Dark again