I decided to move up to VS2022 as I could not get VS2019 to create a project using the 2.2 release without mscorelib version issues.
I installed VS2022 with C# and I was able to create a desktop test program.
I then used the extensions manager to install the TinyCLR project system which was fine but when I went to start VS2022 I got some errors like below;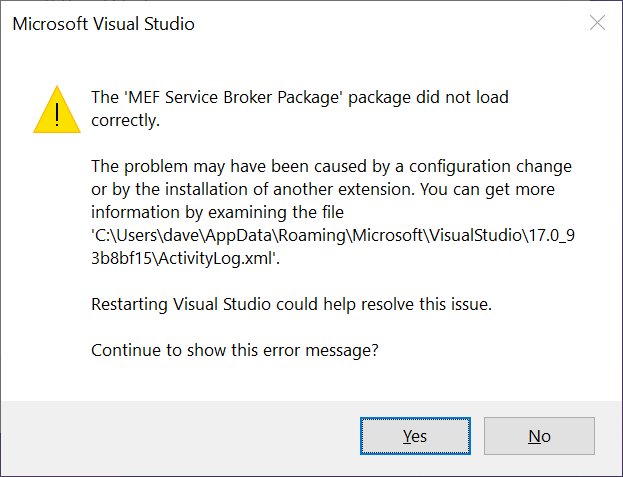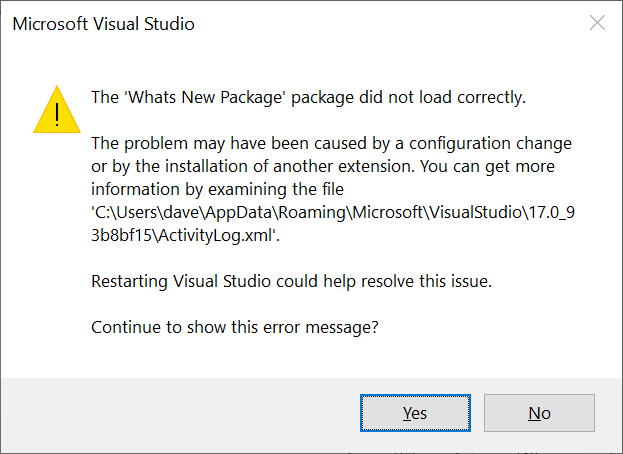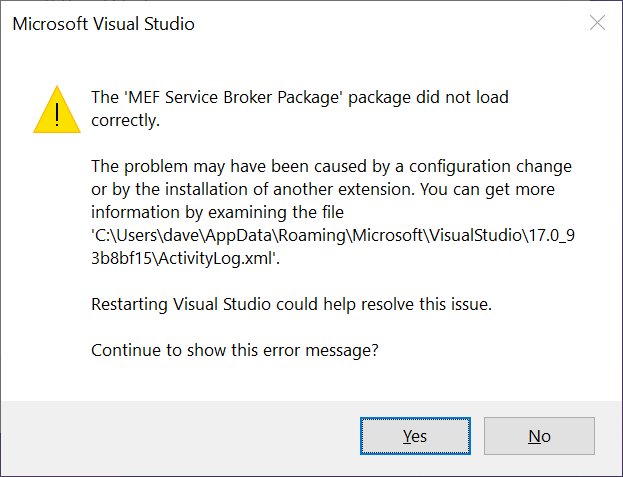 And when the create project window finally appeared after the errors, TinyCLR is not in the list.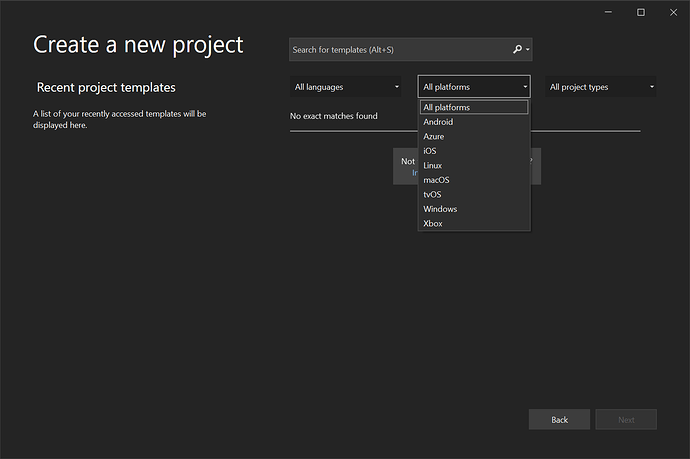 I've run REPAIR on the VS2022 installation but I still can't get the TinyCLR project to install and show up without errors.
I tried removing the ComponentModelCache directory as indicated via a Google search but that still gives me the same error.