Hi all,
Beta port of my RAK Wireless RAK811 LoRaWAN(not LoRa) module library to TinyCLR V2 on Fezduino (suitable clicks for Fezportal etc. on the way) is available.
The RAK811 EVB needs some mods with wire cutters detailed here. Beware, I may revisit the removal of 0ohm resistor on reset line.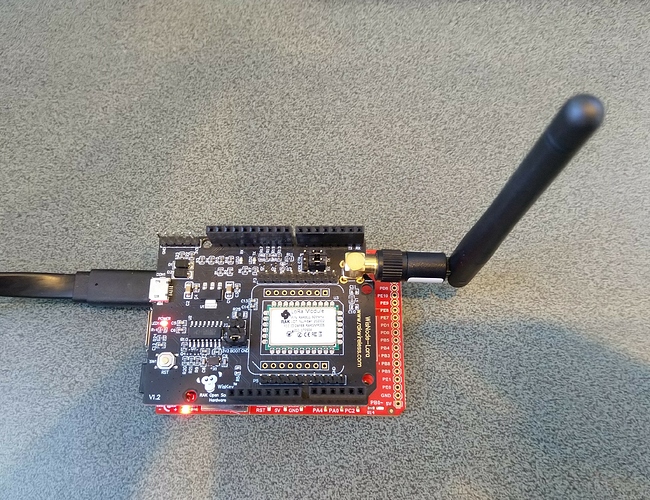 The library is working reliably in my test rig (compatibility, stress & soak) on a The Things Network node running in my office and on the nationwide network operated by Spark NZ,

The next step will be to build libraries for other LoRaWAN modules (waiting on EVBs from emOne and others) then after 3 or 4 see if there is enough commonality to role them up into one codebase.
@KiwiBryn