I'm taking my first dive into TinyCLR and have a few startup issues. I'm using a UC2550 on a breakout board. I've got the USB 5V on the board driving a regulator for the 3.3V supply. Both the 3.3V and USB5V red LEDs light up when I plug in the USB. I've tried it with the USB5V jumpered to the 5V on the board and without the jumper. A UC2550 does show up in the device manager when I plug it in but neither Visual Studio 2017 or TinyCLRConfig see anything. I didn't see any step in the installation where I was supposed to load USB drivers. Did I miss that?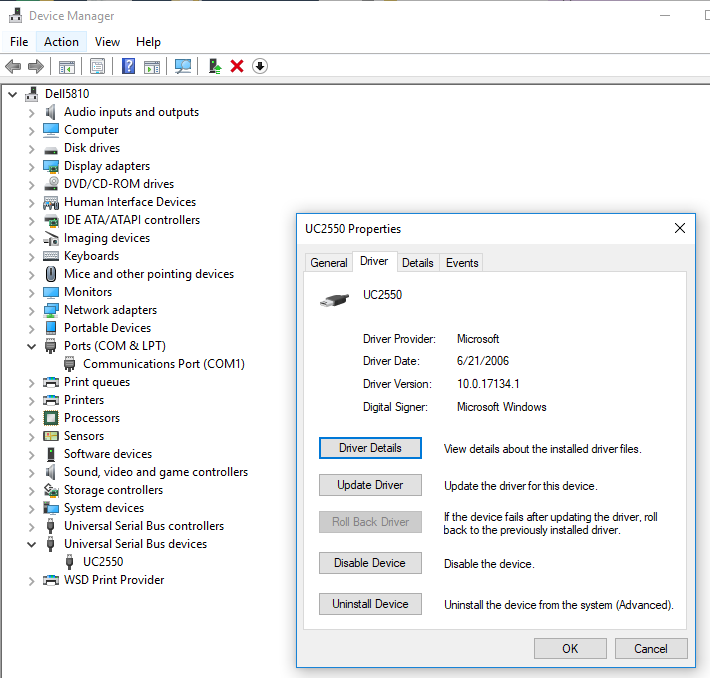 The other issue is I don't seem to be able to install any libraries. GHIElectronics.TinyCLR.Core loaded without my doing anything but when I try to install anything else, like GHIElectronics.TinyCLR.Devices, I get this error
Unable to load the service index for source http://packagesource.
An error occurred while sending the request.
The remote name could not be resolved: 'packagesource'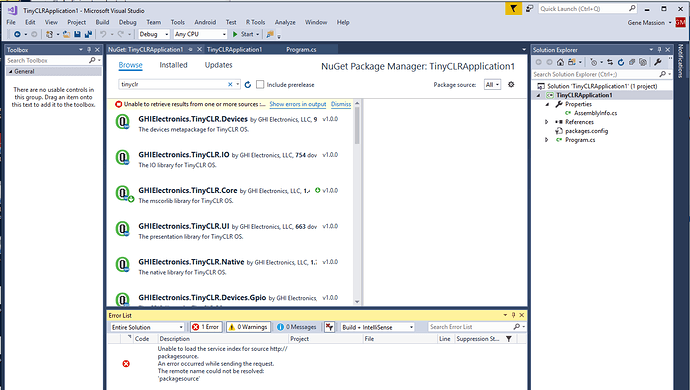 As usual, any help will be greatly appreciated.