One thing I wish Cerberus had was a DNI header for native debugging. Luckily, (most of) the pins required for a debugging connection are on socket 6, so it's easy to fashion a debugging connector.
The only issue is the pesky reset line, which isn't available on any of the sockets. Fortunately, it's easily accessible on the bottom-right pin of the reset tactile button.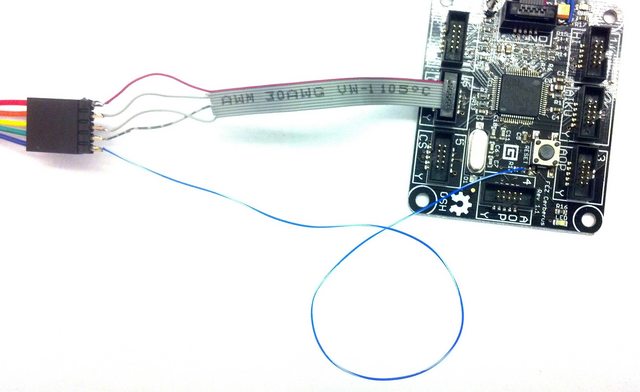 I wired this up to be pin-compatible with the SWD port on the infamous STM32F4Discovery board, which is (incidentally) probably the cheapest debugger available that's supported by standard ARM toolchains. The pinout is:
1 -> 1 (3V3)
2 -> 3 (SWCLK)
3 ->10 (GND)
4 -> 6 (SWDIO)
5 -> reset pin (RST)
(ST-LINK -> Cerberus socket 6)
I'm sure this has been mentioned before, as it's such an easy hack, but I just wanted to remind fellow native coders about it!
Thought this may help someone!