Edit - It's working. Had the libraries and config rolled back, forgot about the project system. It's working now.
I have had to revert to the last production release firmware (2.0.0.8) to be able to get some critical fixes out to customers. However, I cannot get it to deploy anymore - it compiles and builds but now I get this message when it tries to deploy: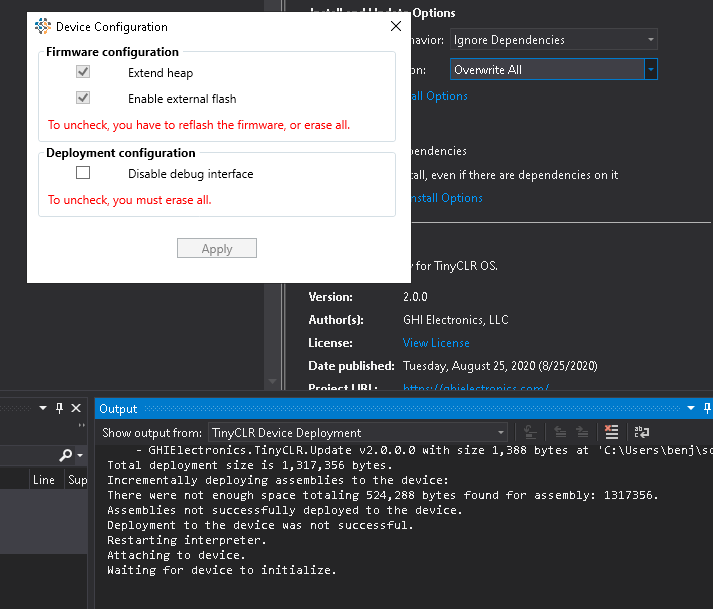 it's telling me that it's not recognizing the extended flash. Is there an in-code property that needs to be checked that i may have commented out on accident? I've tried it with multiple devices (one which hadn't ever been upgraded beyond 2.0.0.8, and one which had been up to 2.1.0.4 and then back) and both give me the same answer.