My little test PCB arrived this morning so I hand-soldered it up and now just waiting for the dev boards to arrive to test it out.

This is a conversion board to take the 40 way LCD interface to the FPC I use on the LCD panels.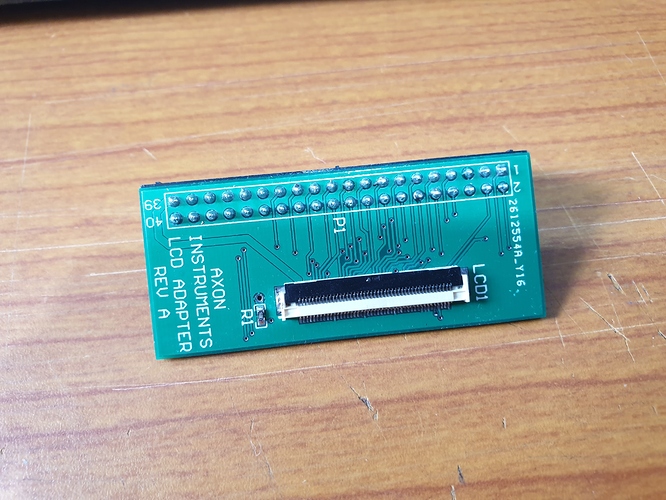 The LCD panel I will test with. This is 1024x600 and IPS with 900 cd/m2 brightness. It works well outdoors.