Sad story: I'm working on a .NET MF app before lunch and everything seems fine: I can make changes to the app, download the code to our custom board with a G400S, run and debug the code. After lunch, I can't talk to the board at all. When I try to download the app, VS says there are deployment errors and I should check my hardware. FEZ Config gives me this: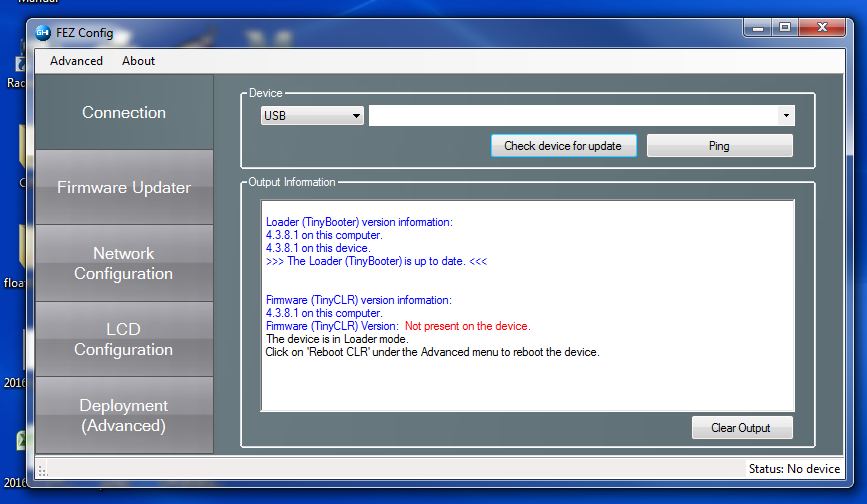 The PC can see the G400 in the WIndows 7 devices applet. VS2013 can see the G400 in the Project Properties. I can ping the board with FEZ Config, I've erased the application with FEZ config and tried to "Reboot CLR" like FEZ config says to do. FEZ Config said both operations were successful. Of course, I've rebooted the PC and the G400 several times.
Seems like the G400 is stuck in some mode that doesn't allow downloads but I'm not sure how to get it back where it needs to be.
I pulled a new board from stock and got similar (but not identical) results.
Of course it is the day before a Holiday so any suggestions will be doubly appreciated.
Thanks - Gene