Hi there,
I have a G400S on a board; we've been using them for years now.
I'm not sure how this is possible, but now the board's hardware I2C port is now running slow - one full second per bit. Eight seconds per byte.
This change happened while I was using the board (probing around for EMC issues), no debugger/programer attached - so I know it isn't a software problem.
I've confirmed the same software works fine on other hardware, so I'm reasonably confident it's a hardware problem.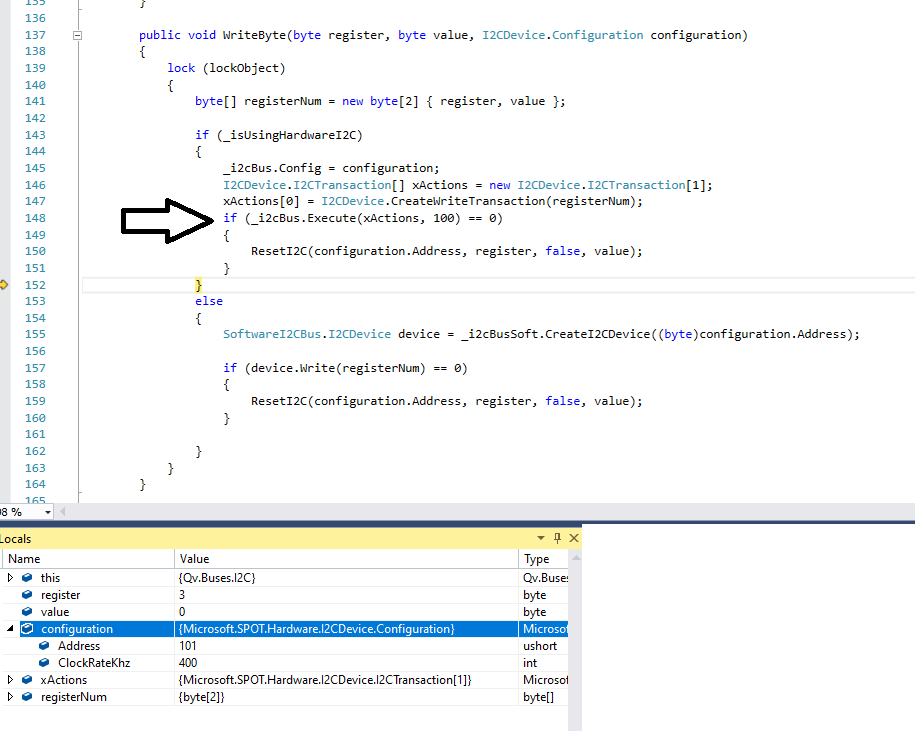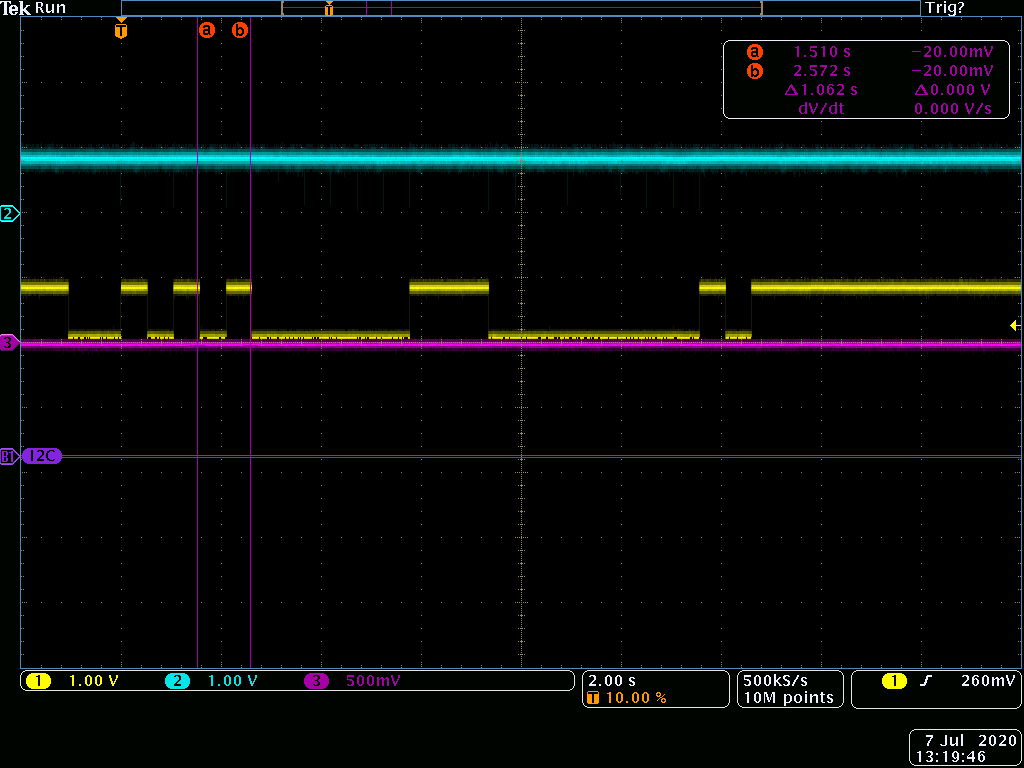 The blue trace is SCL, and if I zoom in really far I can see a blip to low during the SDA transitions.
So it is working but at this bit rate, it's completely unusable.
You can see I've configured it for 400kHz, and that's what it's always done.
Anyone have a theory what could cause this?
My 1.0, 1.8 and 3.3V rails are all fine.
I don't want to desolder and replace the G400S if I don't have to.
Thanks,
William