Ok this is going to be off topic (but not quite so off topic since I'm using GHI stuffs.)
This beast…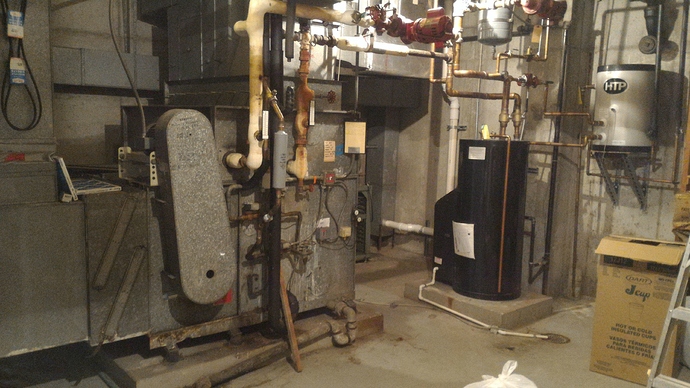 Is a 1970's era Johnson continuous air dual plane HVAC system with an economizer.
It is pneumatically controlled - thermostats, relays, sensors, dampers… .they are all controlled by air pressure. That pneumatic system is failing. There's leaks all through the building in air lines. Thermostats which are 40+ years old and not in the best of shape. Old air lines oozing air here and there (some in the walls, I think). The 40 year old compressor was running near continuously before it finally failed a couple weeks ago.
My very first embedded project isn't going to be a robot, or a little gadget. It's going to be an HVAC controller to convert this old dinosaur from pneumatic to digital.
I own the building, and my software company is based here, so it makes a good guinea pig. It's an old bank building I bought a couple years ago. Sturdy.
The dampers… I was going to convert those from pneumatically operated to controlled via stepper motor. I don't want to convert the dampers themselves; they're just fine, and we're keeping zones the way they are. They move easily; less than a pound of pressure will rotate them. Here's a pic of the damper actuator side.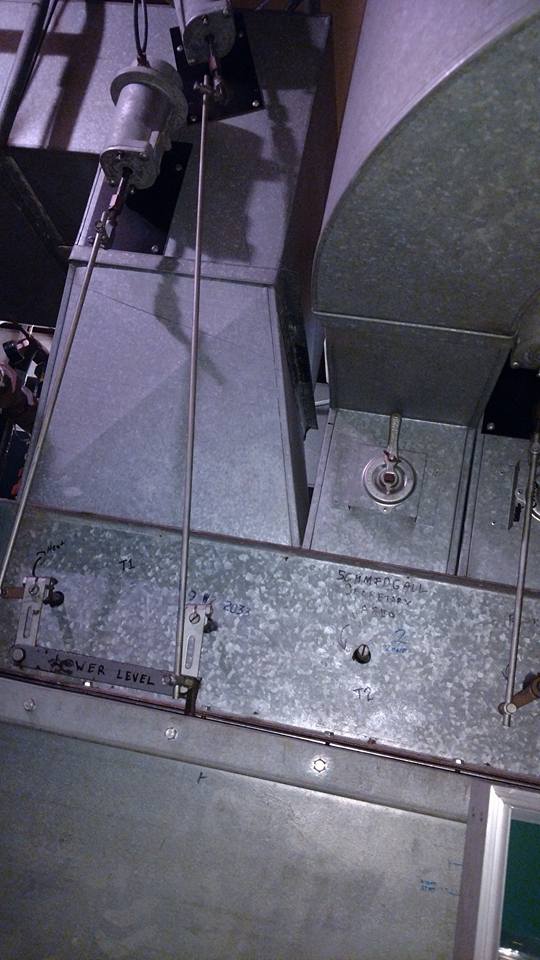 I want to control the dampers with stepper motors, controlled by the microcontroller. I've never worked with stepper motors before. Have NO idea what I'm getting in to there (but willing to drown myself in datasheets learning). Just need a starting point. The idea is to mount a gear to the stepper motor shaft, which will move the rod attached to the damper shaft, to open or close.
The other components;
I'm using a linear ADC2495 for my thermostat control and temp readings of hot & cold planes, hot gas bypass, boiler temp monitoring, etc. I just finished writing the driver for it.
I'm using an MCP23017 for GPIO relay controller and interrupt handling. Also wrote a driver for that (a complete one, as NONE of the libraries I've found out in the wild were feature-complete, and most were written incorrectly; mine handles interrupts, interleaved banking mode, etc.)
The idea is for those modules to be stackable for zone expansion, in case I run across another "paid" project in the future, I can add in up to 8 GPIO controllers for 128 additional GPIO ports and up to 27 Linear modules for 432 single edge analog inputs or 1/2 that in differential inputs. The idea there is to have purpose built control modules for zone expansion, etc, that I can stack on to the base system.
Anyways… back to those stepper motors.
For an application like this what should I look at? I've seen purpose built damper motors but they are $$$ and many require dampers to be swapped out. I don't want to go through the hassle / expense of rebuilding the top of that big beast. I'd rather re-use all of the existing physical infrastructure than I can.