When I try to run the HTTPServer example from HTTP/HTTPS I get an increasing use of memory that will eventually lead to an OutOfMemory exeption.
Server code: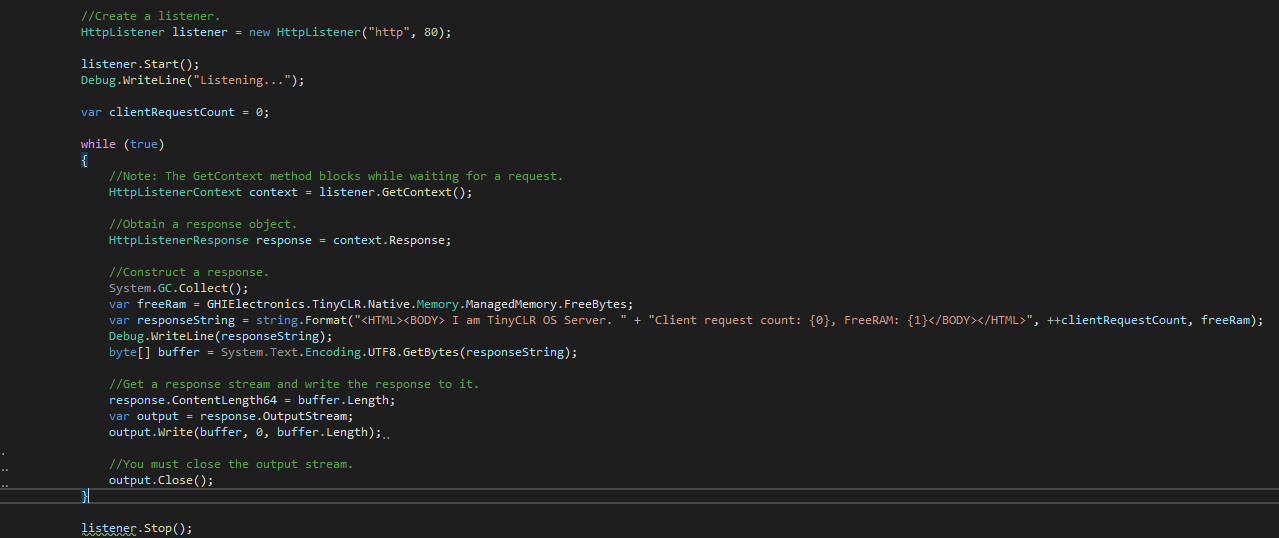 Can you please try to reproduce and advice on what to do?
Edit: I am using the Fez Portal and connect via wifi.