Hello,
I am working on a G30 project. Some requirements have been introduced and I now need my G30 to act as a USB Host.
I looked back at the specs and saw this: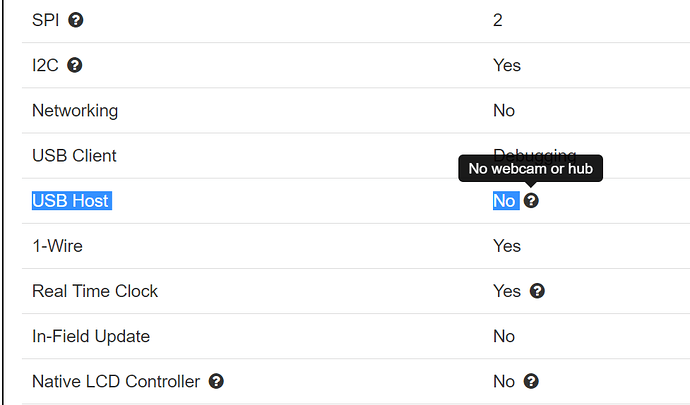 Quite unfortunate is myinitial reaction, but it also says no Webcam and no Hub… so what does this mean? Can I still use the USB Host namespace and Controller class to communicate with a single HID that is not a webcam? No luck so far on any event from the Controller class triggering.
Let's say I can't use the Controller class and USB Host. Then I'm going to need to implement the USB specification myself? I beleive I can do this but ofcourse wouldn't want to unless I had to.
Thanks!