Trying to use the Glide sample and getting this error in GlideWindow in the constructor but even before it has reached the code within the constructor.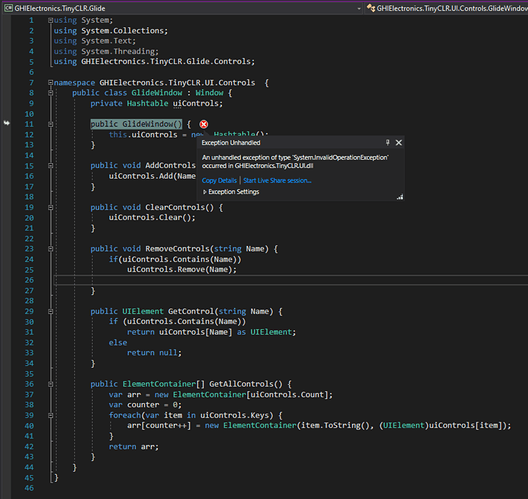 An unhandled exception of type 'System.InvalidOperationException' occurred in GHIElectronics.TinyCLR.UI.dll
The sample came configured for TinyCLR 2.1.0 but seeing as we don't have access to that just yet, I converted the project to 2.0.0 so I suspect the error is in the code with any recent changes.
Any idea how we can get access to 2.1.0 so that I can work on this project?