Hello!
This has been a frustrating day. I had problems connecting with the G400 and could never get it working so I thought I would try the Cobra III.
It has been months since I did anything with these gadgets, but they used to work.
So, I could connect and ping the Cobra III. Then I ran my Cobra software and now it is screwed, just like this morning with the G400. I tried running a very simple program but it doesn't work either.
I attached some jpeg files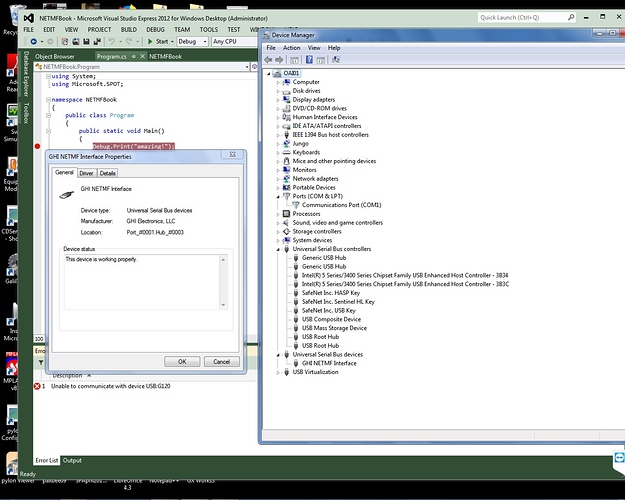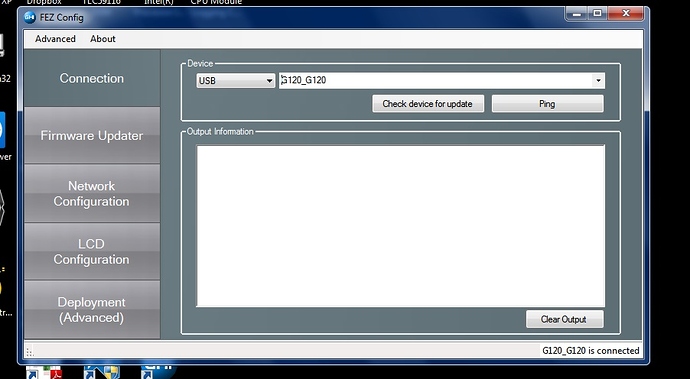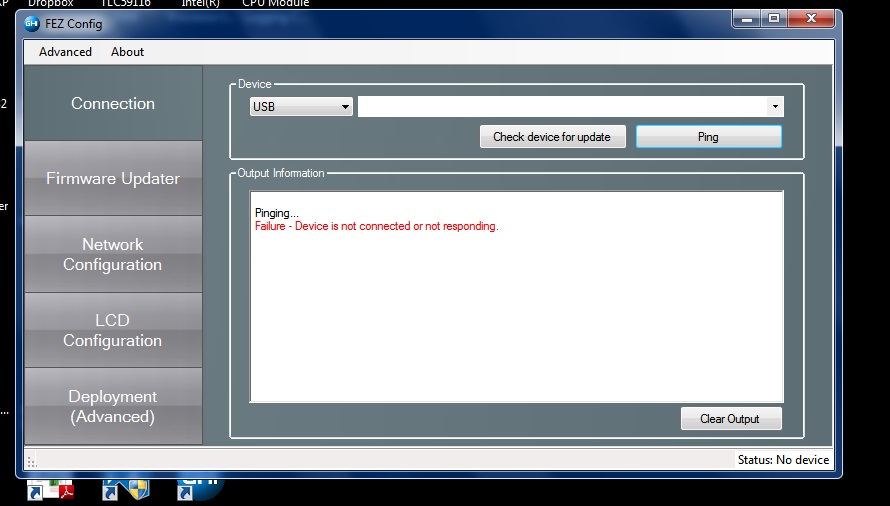 I don't understand what's going on. I do remember a few weeks ago I connected to spider and it ran ok. So I tried to use the Advanced tab on FEZ Config to Update to G120 (FEZ Cobra III) but that won't finish because it can't connect.
If you look at the 2nd picture, you see that FEZ Confiz thinks the G120 is connected but when I try to ping it, you see the result in the last picture above.
I hope someone can help me out of this mess…
thanks.