Hello You All,
Seth here. So, I think I am stirring up trouble but I do not want to do it. Anyway, here is how it goes.
I ordered another ServoCape
Made it work
Realized the Signal In headers are missing
a. Just like w/ my previous ServoCape
Does the ServoCape come w/ Signal In headers like photographed in the distributor websites?
Seth
P.S. Either way, I contacted mouser.com again. If this Cape is in the works for a reboot, good! It is very nifty and works well, i.e. esp. when using many servos in rotation. So, if anyone has any thing, at all, to say, please come forward. I feel like a middleman and I think I harassed the wrong people about this concern. Maybe?
Here is the photo in question: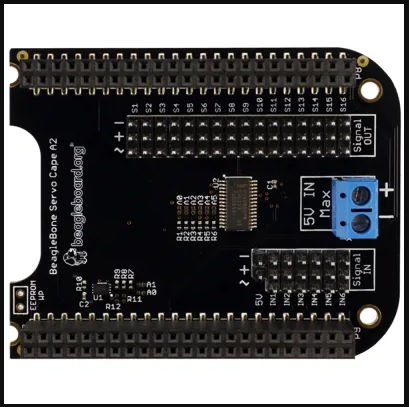 See?