Questions and answer around this board.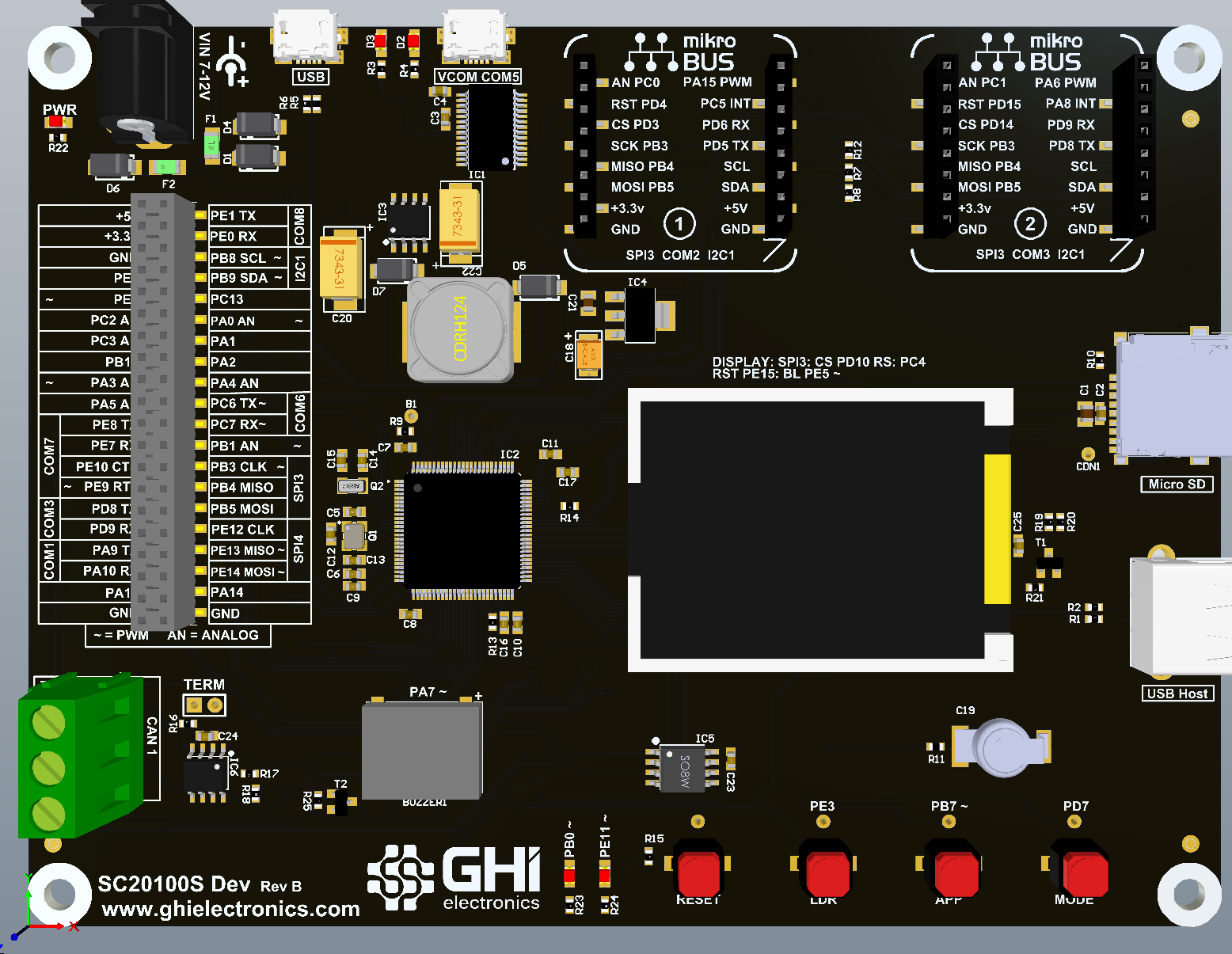 Known Issue (we will update this post)
Input voltage can be 24V, label shows 12V
GHI Electronics new logo to be added
Click show SP1. this is SPI
Buzzer is mislabeled PC7. It should be PA7.
Buttons show old style labels. These are LDR, APP, MOD pins.