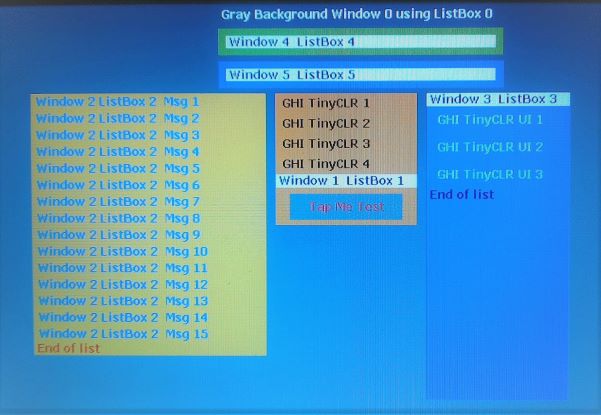 GHI Libs installed - 1.0.0
I have several Windows with a List box.
I can populate text to the List Boxes using
listBox5.Items.Add(txt5);
I want to "Get" Items from a ListBox using a index
so I can "Add" to another Listbox using a index.
I have not been able to find a way to do this.
Any help would be appreciated.