An 'awesome' interview talking about IoT, Netmf and more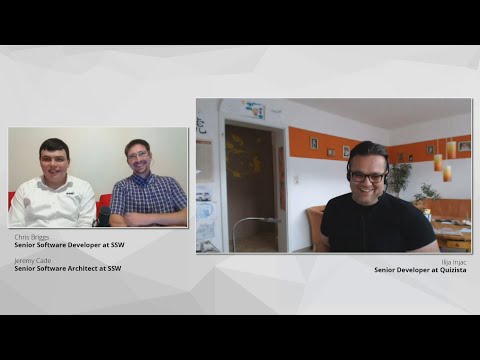 or go here for the original post:
[url]http://tv.ssw.com/6347/the-internet-of-things-ilija-injac-on-all-things-iot-and-net[/url]
Excellent

@ Gus - Thanks

Only one thing: I think I said "Fez Hat" instead of "Fez Cream". Sorry about that one.
Either way, it is a FEZ

Great interview! Big geek pow-wow.

@ ianlee74 - Thanks

A lot of information
Thanks.

@ Wolfgang Feneberg - Thanks Wolfgang .) You are welcome

Finally got to watch this, great interview!
@ Gary - Thanks