@ Brett - I need to up the benefits packages…
Very sad to see Colin leave the mix but the future is looking bright ;D
Thanks Colin for everything you have done over the many years especially considering how hard some of those years were (as you said pushing the stone up the hill). I wish you weren't retiring as after all the work and believing as now your work has made it to the gravy years when people are starting to understand and now see the vision that at one time only a few understood. You have left your baby in good shape and in good hands and while I wish you all the best in retirement I do hope you drop in often to see the amazing things that people will be able do because of your work.
A sad day. I'm glad he came back to get things moving in the right direction. Colin will forever be a hero to this community.
@ Bill Gates - You can do that still? I thought you retired?
I sure hope this was not a case of forced retirement. It seems surprising that someone who knew he was retiring would wait till the last day to make a farewell post like that.
I don't know the dude, but I'd like to.
Colin rocks. I'm going to take him at his word that this was planned, and wish him well. It would be great if he stuck around, but perhaps he has other things he wants to do…more power to him.
Definitely hope he stays in the maker community, though.
I met Colin once at the Microsoft PDC 2008 conference. It's his fault that Gary has to keep adding me to lists. I'd never heard of NETMF at the time but after a short conversation with Colin he convinced me to enter the "Dare to Dream Different" contest they were sponsoring at the time. Well, the rest is history… Since that encounter I've spent thousands of hours and dollars on this wonderful hobby of ours. My videos have improved a little since that first one six years ago, also…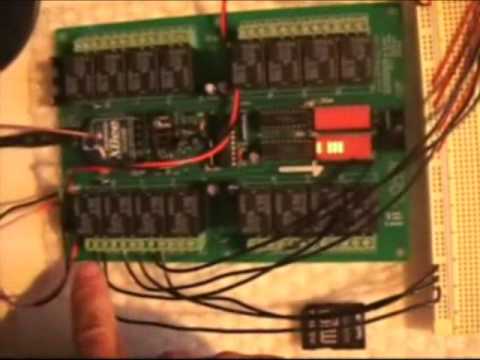 Best of luck in the new chapter of your life Colin! Thank you for putting on hold your personal plans to get the project back on track!













Colin did a wonderful job in a sometimes impossible situation. I am glad he postponed retirement, and wish him all the best now that he can enjoy it with the knowledge that his train is back on track.
Thanks!









I was honored to meet Colin in the last (my first) MVP Summit in Redmond.
I think he is the last .Net Micro Framework hero but I'm sure that Lorenzo will continue this great work.
If we see the work done in the last months we can be sure that net mf platform will have a good future.
@ Mr. John Smith - I'm rich, so can do as i please

I have had the pleasure of talking on the wireless with Colin in the last few months and can honestly say he is a bloody nice bloke. He has a massive passion for the technology and will be sorely missed in this circle. But being the type of person he is i can guarantee he will still be keeping his finger on the pulse and building projects with NETMF for awhile yet.
@ Bill Gates, Rich is joke. Not many can predict that the IBM Clones would come

From the emails about Collin, I felt that he was dead or something; "will be missed" et al.
I'm sure he'll be up and about writing code till the end. There is no such thing as true retirement for such passion, because it must have never felt like work in the first place.
.Net Micro Framewerk is open source so I agree with you … Colin will continue to have hands on it

@ Everyone - I shared this post with Colin and this was his response…also when he talks about community, it's not strictly about GHI but about the NETMF community as a whole. I would also like to say that he will be missed but I've got the feeling that this isn't the last we have heard from him and I think NETMF is headed in the right direction.
@ Colin - Three Hooray's and a big applause



for what you did and hopefully will do for the community !